Support chat is available from any page in MyKinsta. English support is available 24/7, and we are always expanding our team to bring you better support in your native language.
Open a Support Chat
To open a new support chat or ticket, log in to MyKinsta and click the chat icon in the lower right corner.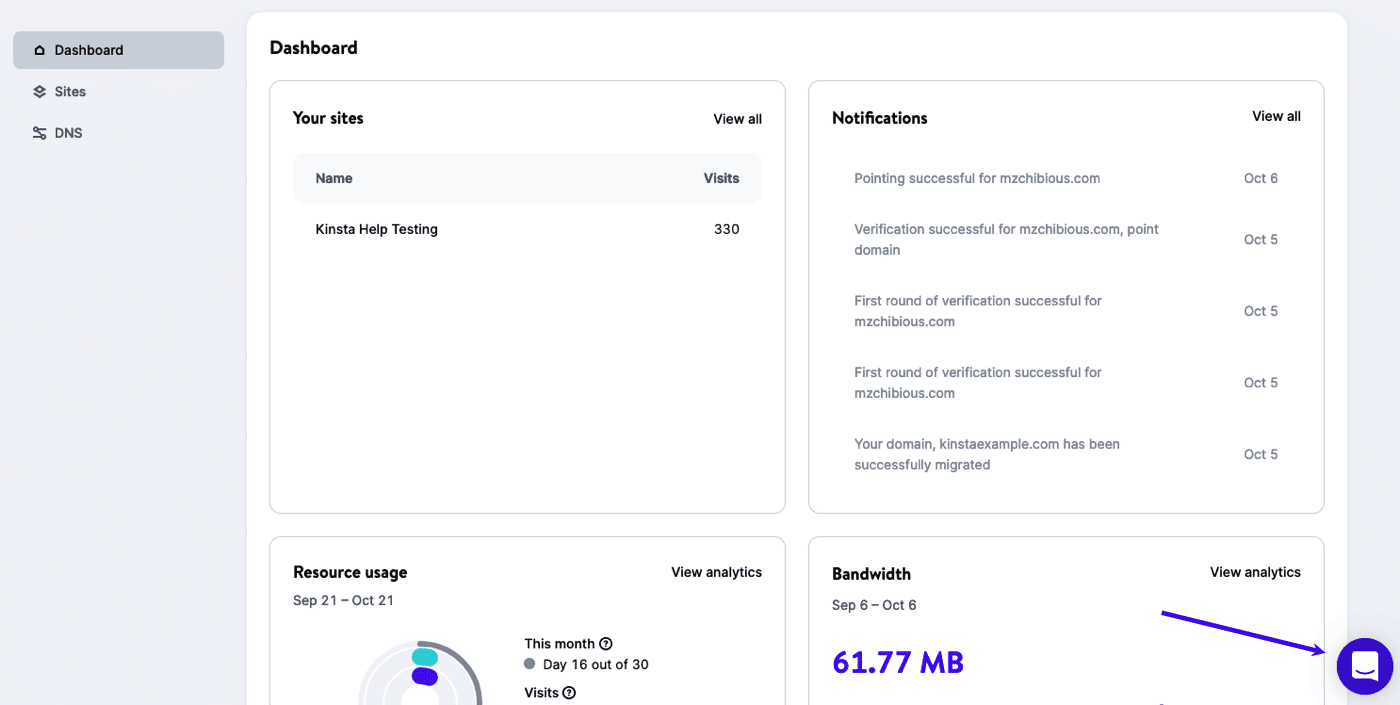 Click the Send us a message button and let us know what type of support you need (technical, plan questions, billing questions, etc.). Type your message (you can attach files via the paper clip icon) and press enter/return (or click on the airplane icon) to send. If you close the chat window, you'll be notified by email when replies are posted.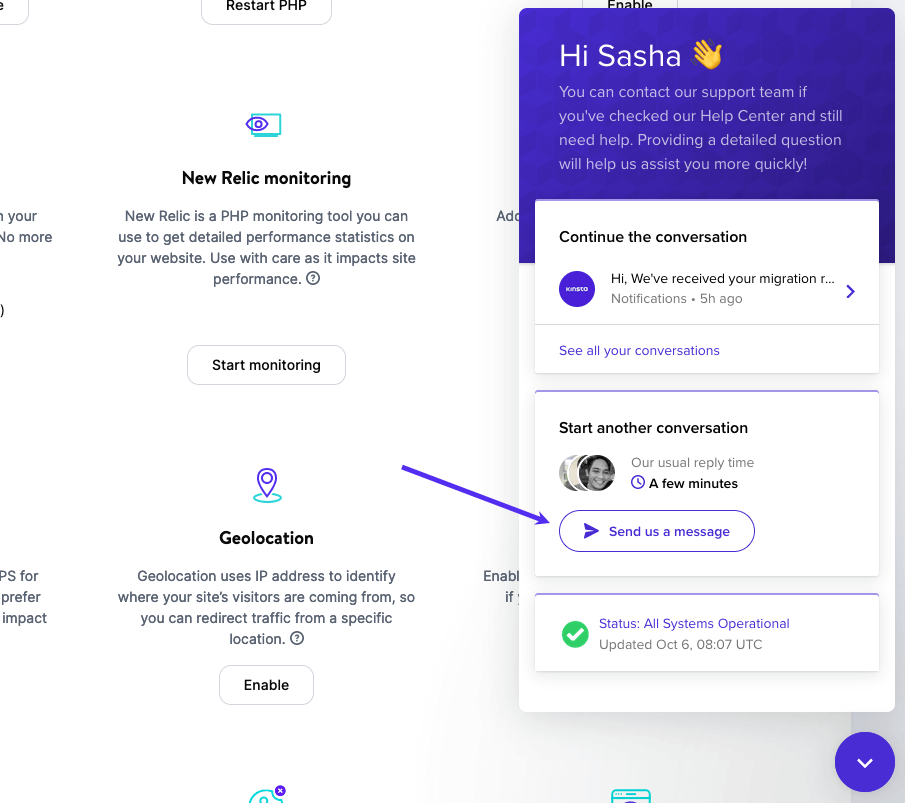 Our Support team's average response time in 2021 was 1 minute and 22 seconds!
Save a Chat Transcript
To download a transcript of your conversation, scroll to the top of the window and click on the down arrow (download) icon in the upper right corner of the chat window. A pop-up window will appear with a .txt file of your transcript that you can save to your computer.